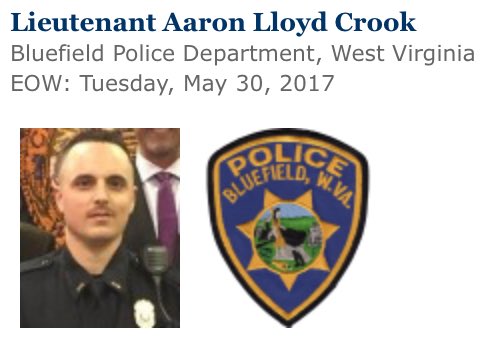 Lieutenant Aaron Lloyd Crook died in a crash during a pursuit on Tuesday, May 30, 2017.
Authorities in West Virginia said the crash happened at the intersection of Princeton Avenue and Lee Street, shortly after midnight. Crook was while involved in a car pursuit of a suspected drunk driver.
Lt. Aaron Crook was a 9-year-veteran with Bluefield Police Department, West Virginia, and a former United State Marine.
He is survived by his wife and two children.