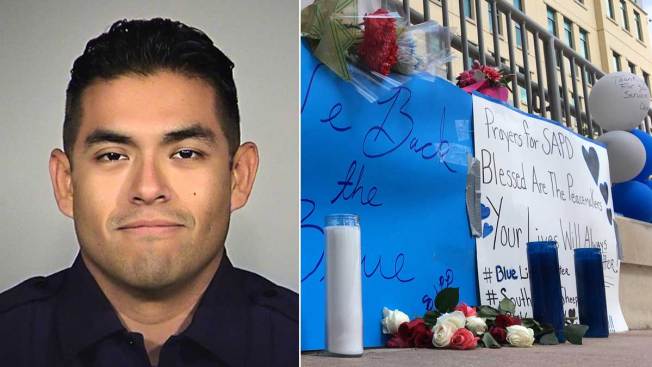 Police Officer Miguel I. Moreno passed away Friday, June 30, 2017.
Officer Miguel Moreno, 32, and his partner, Officer Julio Cavazos, 36, were shot Thursday, June 29 while investigating car burglaries. When the officers got out of their patrol car and approached the subject, they were immediately fired upon by Andrew Bice, said SAPD Chief William McManus.
Officer Moreno was shot in the head. He was transported to San Antonio Military Medical Center, where he succumbed to his injures the following day. Officer Cavazos was shot in the chin. He was released from the hospital on Tuesday. The suspect who shot the police officers died of a self inflicted gunshot wound.
Miguel Moreno was with the San Antonio Police Department for nine years, he was assigned to the Central Substation and worked Central Patrol B Shift.
He is survived by his parents, grandparents, three sisters and a brother.